Group vs Solo Running – Some Tips from Coach Tory
I believe that it can take a village to raise a runner. With our recent weather conditions, we can often become dependent on the 'village' and our incredible running friends. Although running is considered an individual sport, we lean on runners and non runners to support us everyday. If we are lucky, we have a rolodex of fellow runners who help us get the miles in when life (or weather) is pulling in us all other directions. These wonderful running human beings are gifts meant to be cherished. However, the key is knowing when to run with others, or to keep the miles solo. There is a time and a place for both in order to maximize our training, and most importantly, our running fun. 
As with most decisions in life, and especially in running – know your 'why'. When you have the option of running solo or with others, ask yourself 'what is the purpose of this run?' Many of our miles would be left 'unrun' if it were not for our families and friends providing us with encouragement on the days when it feels challenging to get out the door. If you have a structured training schedule, then knowing the benefits of running solo or with others is essential. Next time there is the option of running with a friend or a group, consider these tips…
1. On easy run days…
Go solo. 
I used to think that easy run days were the same thing as fun run days. This is wrong. Just because playing in the forest or frolicking on pavement feels easy and fun, does not mean our heart rate is at a targeted easy pace. Neglecting these easy runs can be a trap, and we can end up minimizing our recovery and running 'junk miles.' If you know in your heart (pun intended) that your running friends are at a different fitness level than you, I'd aim to have most of your easy days by yourself. When in doubt, go easier than you think – and keep your heart rate low.
2. On run workout days…
These are specific intervals with a particular warmup and cool down. I'd usually recommend doing these days solo. However, sometimes we get stuck in 'procrastination station' and need help and encouragement just to start our warmup. In these scenarios, I recommend running the warmup with a friend if the opportunity arises. The hardest part of a workout, is usually the first few steps. 
3. On tempo days…
Go solo. 
A tempo is the pace where you can answer one question, but really hope you don't have to answer a second. It is a sustained pace that feels moderate, but not hard like an interval pace. Usually these runs range from 30-90 minutes in duration. It is rare to find the perfect tempo partner – so I don't recommend it. If your running friend also has a moderate paced run, there is the option of doing staggered starts.  
4. On rest days…
Be careful, and be like Katie. 
Me texting: "Jogging today?"
Katie: "Rest day!"
When in doubt, be like Katie. Sometimes our scheduled rest and recovery days do not coincide with those of our best running friend. If we think our running friends are the best humans ever, then these rest days can be a trap. Even if said friend has easy mileage and is begging you for a 'chill paced adventure' – stick to your scheduled rest days. Without full rest days, our running fitness stagnates. Our muscles need sleep and rest to recover from our hard work. Rest is rest. Go for coffee with said friend, or give them a phone call to catch up on gossip. Then get back to resting like a boss – or hang out with non runners. 
5. On busy days…
Go solo.
With limited hours in the day, many of us squeeze our running in at unconventional times. These are the best opportunities to run solo and get 'er done. Treasure these solo miles, often when the world has yet to wake up.
6. On planned group adventure runs…
Act accordingly.
These can be a great way to get to know other likeminded humans and connect with your local running community. On these runs, it is important to ignore the ego. Depending on the group, running your perceived easy pace may mean being at the back of the pack. If it's a moderate pace day, then there is more flexibility of who to run with. Trust your heart (rate) and go by feel.
Our fitness and enjoyment can be maximized when we know how to differentiate between the importance of running solo versus with others. Know your why, cherish your running village, be your best training partner, and find the satisfaction in running with others and on your own.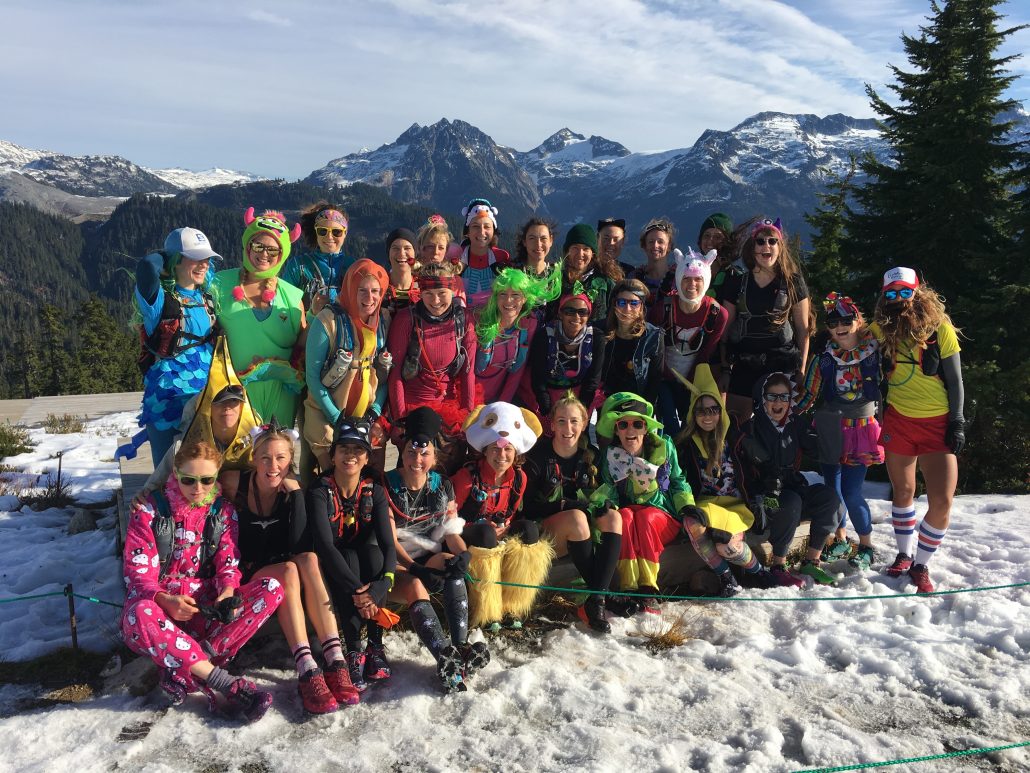 https://www.coastlineendurancerunning.com/wp-content/uploads/2016/01/coastline_logo_final_Trans-header.png
0
0
myke
https://www.coastlineendurancerunning.com/wp-content/uploads/2016/01/coastline_logo_final_Trans-header.png
myke
2018-01-27 16:26:29
2022-01-05 19:45:16
Group vs Solo Running