Coastline Endurance Running would love to help you reach your training goals!
Are you looking for a way to enhance your training?
Coastline Endurance Running offers personalized coaching options for runners starting out in the sport as well as those with a solid background. We work with runners aiming to complete their first 5k right up to veteran mountain runners. We provide weekly training plans tailored to your specific needs and goals!
Not looking for personalized coaching but need some help with your training plan? We offer consultation programs as well where we sit down with you and go over your training and help guide you along.
If you would like to learn a little bit more about our plans, please use the form below. We'll get together either in person or over Skype/phone and chat about your goals and what I would build for you in terms your development and getting you to your goals!
Perks of being a Coastline Endurance Running athlete:
Free entry into Finlayson Arm 28k, 50k or 100k
Discounts off entries for the 6 races of the Vancouver Island Trail Running Series.
Team swag!
Frontrunners Footwear discount.
Unlimited email contact with your coach. We want you be able to ask questions and get the most out of your training experience.
Myke LaBelle - Head Coach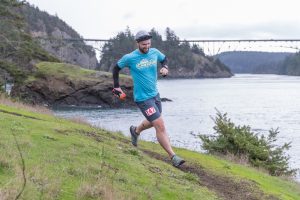 Coastline Endurance Running Head Coach, Myke LaBelle has 14 years of personal coaching for endurance athletes. He has coached numerous athletes that have competed in the BC Summer Games as well as the Chicago and New York Marathons. Myke has himself competed at high levels in Track and Field, Road Running and Trail Running. Myke is also the Race Director for the Finlayson Arm races and Vancouver Island Trail Running Series!
Tory Scholz - Associate Coach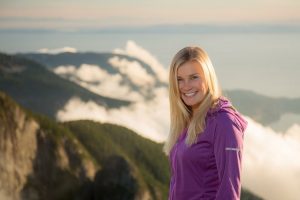 Tory is a passionate endurance runner, mountain and volcano lover and school teacher. Born and raised in a big family on the North Shore mountains of Vancouver, BC, she spends much of her time playing in the dirt and being inspired by others. Tory currently calls Squamish, BC and it's beautiful trails, home. Tory has been running and racing long distance on the roads, trails and mountains for 10 years. Running long distances satisfies her curiosity about the world, which has brought her over to the coaching world working to improve her athletes ability to conquer their wildest dreams and push their abilities. You can read more about Tory's personal running at www.motivus.ca!
Tara Berry - Associate Coach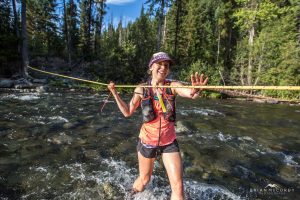 Tara Berry is a Vancouver based ultra trail runner. She grew up in White Rock playing soccer, and started road running in her early 20's with Vancouver Falcons Athletic Club. After her first ultra race in 2012 she fell in love with being on the trails and longer distances. She loves being outside, enjoying nature, and experiencing new adventures all over the world. She likes to challenge herself in running and in racing and applies overcoming obstacles through sport to all areas of her life. She is passionate about sharing her running experience and knowledge with others through coaching with the Coastline Endurance Running team!
I found myself with Coastline after meeting Myke and the rest of the team through the local trail running community. While sharing a house during an ultra-marathon event in the US, I was able to spending some time chatting with Myke about running and coaching. It quickly became clear during our chats that Myke was not only passionate about running and coaching but also very educated. Myke showed me a few examples of his weekly correspondence and training plans for his athletes, I was impressed and quickly signed up with Coastline. The experience has been great so far. With Myke's help I was able to not only finish the Squamish50 mile trail race but also run the last 3 kilometer road section very quickly and finish with a huge smile on my face and below my goal time. I cant wait to continue to build my fitness and crush goal with Myke and the Coastline team at my side. I would hands down recommend any one who want to get their running to the next level, whether it be a 5k or 100 mile, to strongly consider signing up and joining the team.
After struggling through a few mountainous 50km trail races, I enlisted Myke to help me get to the finish lines quicker and with a little less suffering along the way. Thankfully, Myke replaced my haphazard approach to race prep with structured and realistic plans that are tailored for each week leading up to, and recovering from, a given event. As a result, my training has become much more consistent, effective and enjoyable. Most importantly, Myke's responsive and thoughtful approach to coaching resulted in surprisingly rapid fitness gains. I highly recommend Coach Myke to anyone looking to achieve new PRs, attempt longer distances, and explore and surpass their perceived limits.
For me, finding a running coach is about more than just getting a training plan. It's about finding someone who holds you accountable to your goals, who doesn't let you hide behind yours fears or preconceptions, and who challenges you to dream of something bigger. Myke does all these things. Myke coached me through the NYC Marathon (my first), and I will soon be completing my first trail race and half-ultra through his training. If you really want to see what you're capable of when it comes to running, I would highly recommend sitting down with Myke.
After signing up for a half marathon trail race, I decided I needed a coach. When I started working with
Tory I wasn't sure what to expect, but the experience has been amazing. From the very beginning, Tory
took the time to get to know me and my goals and my life was like. She designed a program that would
work for me and my life. Tory challenges me and pushes me outside of my comfort zone, yet listens to
me and the feedback of how I'm feeling. I am running the way I am right now and having so much fun
in the process because of Tory! I owe so much to Tory, her approach to coaching and her program
design! Tory has helped me realize what I am capable of achieving with my running and that I need to
put doubts and fears aside and just try and see what happens!! I would definitely recommend Tory to
anyone looking to reach new running goals!